Summer, the season of travel, is upon us. Americans will criss-cross this vast land of ours, from sea to garbage-strewn sea, in search of god knows what. If they end up in any of these ten cities, however, they might care to avoid the sight of seeing the locals in their flannel finery. Travel + Leisure named America's Worst Dressed Cities -- find out who made the prestigious list after the jump!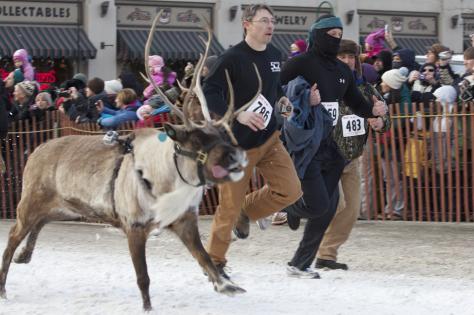 Oh, Anchorage, Alaska. Where did it all go wrong? According to a survey of Travel & Leisure readers, America's Favorite Cities, Anchorage has the worst-dressed people in the nation.
"It's not uncommon to see oversized parkas with fur-lined hoods and bunny boots," says Dr. Miriam Jones, a frequent visitor to Anchorage. "And people aren't alarmed when a person wearing a ski mask enters a room." Well, the same could be said about Harlem.
So I guess it's not really their fault what with temperatures regularly below freezing. Which is a load of bull. There are definitely ways to beat the chill in style -- a Chanel Wookiee suit immediately comes to mind.
While weather certainly is a factor in determining the way people dress, a look at the rest of the list suggests that climate is not the be-all end-all of style-casting. One also has to consider proximity to a major metropolitan city, level of taste and the presence of a Real Housewives franchise.
To wit, Dallas, Orlando and Atlanta all made the list.
1. Anchorage, AK 2. Salt Lake City, UT 3. Baltimore, MD 4. Orlando, FL 5. San Antonio, TX 6. Dallas/Fort Worth, TX 7. Atlanta, GA 8. Portland, ME 9. Phoenix/Scottsdale, AZ 10. Kansas City, MO
As for the most stylish cities, New York's still shutting it down. You're welcome, nation!
1. New York, NY 2. San Juan, PR 3. Miami, FL 4. San Francisco, CA 5. Los Angeles, CA 6. Savannah, GA 7. Santa Fe, NM 8. Providence, RI 9. San Diego, CA 10. Charleston, SC
Did your city make either list, and if so, are you proud/ashamed? Little bit of both? [Huff Po]