Literally. German designer Patrick Mohr sent his models down the runway Wednesday with their mouths glued shut and their eyebrows plastered over.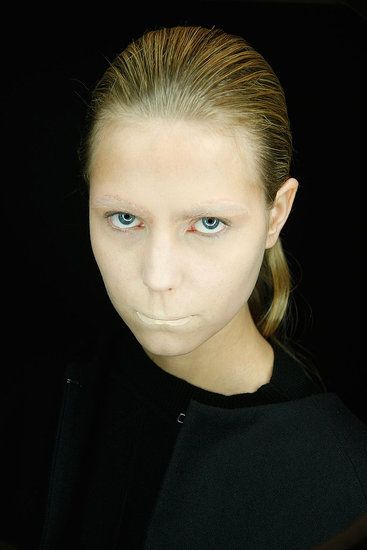 Of course, this seems tame in comparison to his show last season:
[caption id="attachment_182467" align="aligncenter" width="550" caption="Photo: Huffington Post"]
[/caption]
In case you need a little help deciphering what's going on here - that's a bearded lady and those are her weird alien boobs.
Link Love: bellasugar