Italy's Pitti Immagine is not happy with the  British Fashion Council after the BFC announced yesterday that its second London Collections: Men showcase would run from January 7-9,  direct conflict with Pitti Uomo, which takes place January 8-11 in Florence. Run for the boutiques, hunker down and pray for daylight: we've got another Fashion Week Calendar War on our hands.
[caption id="attachment_251939" align="aligncenter" width="560" caption="Missoni at Pitti Uomo"]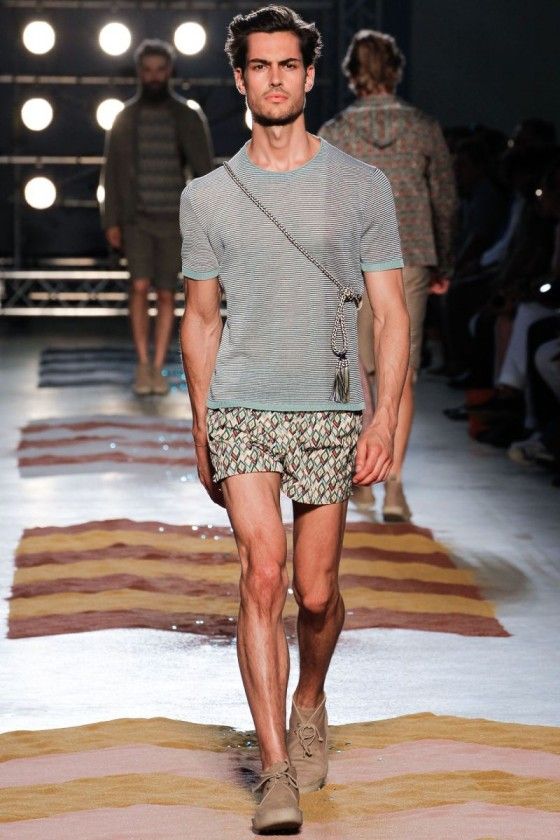 [/caption]
Those of us old enough...can still remember the first Fashion Week Calendar War -- the Great Fashion Week Calendar War, we called it. The lives it almost destroyed. The mayhem it almost caused the entire fashion industry. The sass... THE SASS! Oh, god! The sass!
And now it seems to be happening again...I never wanted this for the children....
Pitti Imagine's chief executive officer Raffaelo Napoleone launched a rocket in the form of a carefully-worded statement onto the shores of Good Olde Mother England:
In what is such a delicate moment for half of the worlds economies, while fashion fair organizers are all working hard to draw up an international calendar that will increase the efficiency and coherence of the work carried out by buyers and journalists and, at the same time, minimize costs, it seems that the board of the BFC is taking none of this into account. I am truly surprised about this as the subject was discussed with the management of the BFC last June and it appeared that the right conditions were in place for a different outcome that would reduce the potential risk of inconveniencing the exhibitors (including a number of excellent British brands), buyers and journalists who usually attend Pitti Uomo.
Then, REELING! from this attack, the BFC sent an indirect air strike via WWD with this perfectly-logical explanation:
We have arrived at these dates following a great deal of feedback from buyers and press from domestic and international audiences and while this is not ideal (we know Pitti have an established and respected position in the mens wear calendar) we feel that this is the only solution for this coming season.
For what will be Londons second dedicated mens wear showcase, it is essential that we ensure designers and brands taking part will have their sample collections back, following the closure of European factories, and that audiences will have returned from their Christmas break and are therefore free to travel to London. With these dates we hope that buyers and press will come to London, then Pitti, Milan and Paris, ensuring they experience the whole of the European mens wear calendar.
Ah, I love the smell of being calm in the morning.
So the BFC seems determined to soldier on in its London Collections: Men schedule, featuring heavyweight Tom Ford, but Pitti Uomo is where the big boys play and LC:M might be taking on more than it can chew --and subsequently throw up before hitting the runway.
As usual, Paris will have to weigh in if London and Florence can't play nicely, but let's hope they can achieve world peace before New York Fashion Week. [WWD, sub req'd]