In this edition of Red Carpet Report Card, Cody Horn will be graded on her Jason Wu Spring 2013 look worn to the Los Angeles premiere of End of Watch. See how she looked after the jump.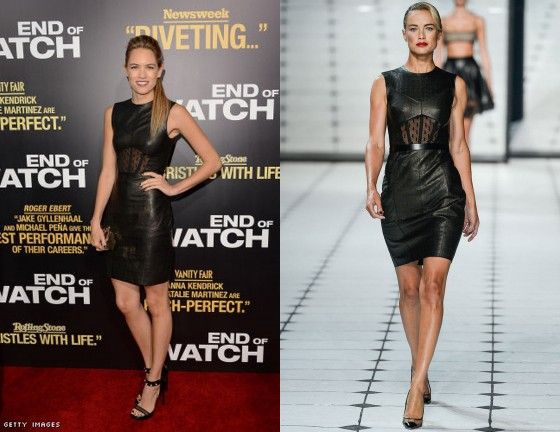 Cody will be rated on the below categories, five being the highest and 1 being the lowest.
What grade did Cody receive? Check out page two to find out.
I loved Jason Wu's spring collection, so I was extremely excited to see Cody donning this look on the red carpet. She stuck with a Wu clutch and sandals, the perfect accessories for this badass dress. The hair looks great, love the height and cool, simple ponytail. I would have loved to see one piece of big jewelry and a red lip a la the runway, but no matter - this look is stunning. Brava Cody!