Harvey Nichols Takes Tongue-in-Cheek Humor Literally
Oct 31, 2012 - by Emily Draznik
High end British department store Harvey Nichols has been known for their tongue-in-cheek and sometimes controversial advertisements. Last holiday they mocked the "walk of shame" and now they are championing a little girl-on-girl to promote a Liverpool concept store opening.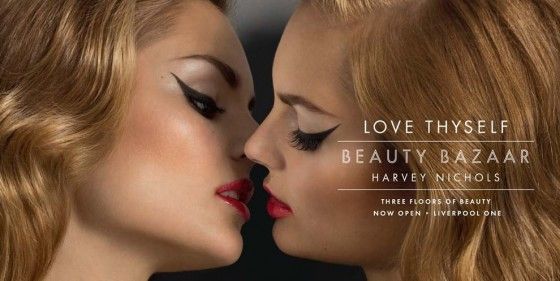 With the tagline "Love Thyself", the latest controversial advertisement to come from the mind of department store Harvey Nichols features a beautiful model about to make out with herself. This campaign was launched to promote a new concept store in Liverpool and has already caught the attention of men all over the United Kingdom.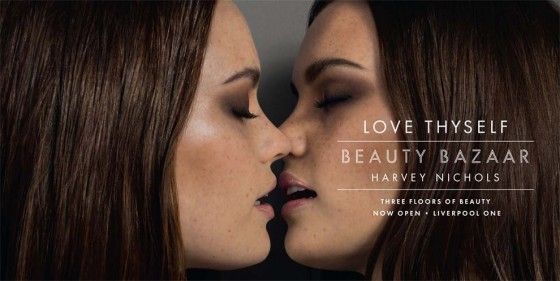 Question is, with Britain's more conservative advertising authority, does this new ad have the potential to get the ban for being too explicit? Dakota Fanning's ad for Oh Lola  was banned because the perfume she was holding looked too phallic. In that case, we're thinking two girls nearly making out with each other may have similar grounds.
This time around the retailer took the phrase "tongue-in-cheek" really to heart. What are your thoughts on the ads? Will complaints of these public displays of free love result in the boot or will the ASA love these ads as much as these ladies love themselves?
This Dior ad featuring Natalie Portman was the most recent ad to be banned in the U.K. because of its excessive use of photoshop. Now if those were truly the grounds for punishment, then wouldn't every photo of Kate Moss come under the same scrutiny? The decision is yours.