My obsession with Annette Bening is borderline obsessive. I've been screaming Oscar at her for the past 12 years, so when I heard that professional curmudgeon, New York Press film criticArmond White, made her cry at the New York Film Critics Circle Awards, I nearly went into a blind rage and burned down the entire paper...then I re-watched her in the Kids Are All Right and have been sobbing on the floor for the past 6 hours.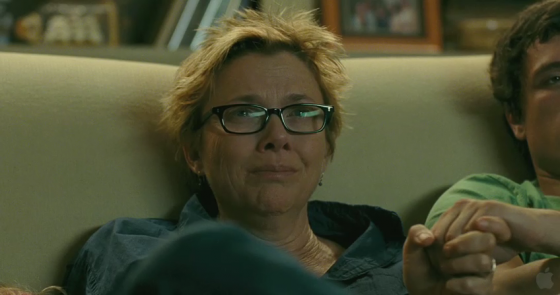 Bening (thankfully) ran away with the Best Actress trophy at last night's ceremony, but in her speech tearfully called for peace  after White's series of insults to those in attendance.
Meanwhile, expect an Oscar nomination for said speech next year, which she will probably lose to Hilary Swank. Again.
Link Love: Gawker