The lobster claw shoe that has become synonymous with McQueen's Spring/Summer 2010 swan song, is getting a tribute by Jeffery Campbell. We've got your first look at shoe after the jump.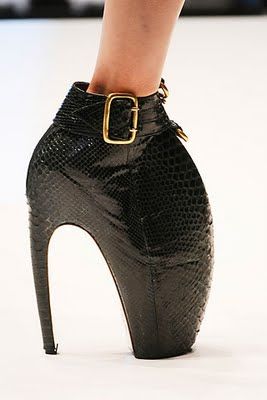 Called TRIBUTE, the shoe looks more like a horse hoof than a claw, but considering the level of skill it would take (and cost) of designing something similar to McQueen's, we're imagining this is the best those without a trustfund will get.
The shoe will be available exclusively at LF this July and proceeds will go to a charity in honor of the late designer.