With a voice of soul and the sound of a thousand influences, Nicole Atkins is carving out a following and blazing a fashionable trail. Her look has notes of bohemia, leaning folk with a glance toward the future. The same is true of her songs. Absolutely loving the giant stone breastplate, but chances are, this was made especially for her. We found a jewelry designer that can rock your world. And while you're at it, give Nicole Atkin's music a listen after the jump. We'll be giving her a listen at Bonnaroo next week!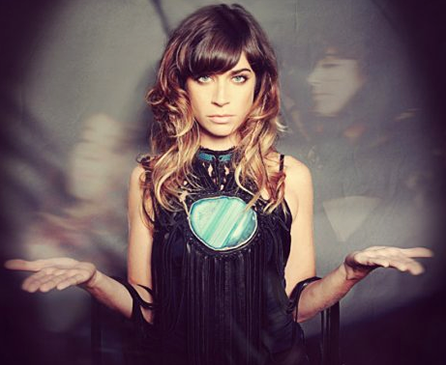 Brook & Lyn jewelry is made from slates of crystalized agate that designer Mimi Jung found happenstance on her journey through Hong Kong. Encased within either black or white woven rope, they form the collection entitled Surrounded by Day and Night.
Now that you know how to get the look, bask in the sultry sound of Nicole Atkins.
You like? We'll tell you more about her after Bonnaroo.