Thank you, Mayor Bloomberg of NYC. For your strong commitment to fashion, and for occasionally looking like a frog in a bow tie.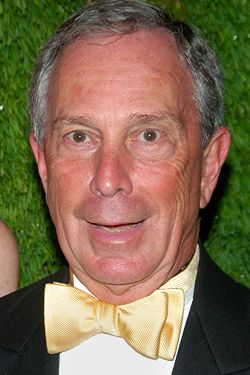 Bloomberg said he's strongly committed to preserving NYC as a fashion capital of the world at yesterday's WWD CEO Summit.
In fact, he rolled out a six-part plan to ensure the city's $55 billion dollar industry stays strong. Bloomberg is focusing on young talent in particular.
"The fashion industry has several programs that recognize and reward creative talent [but they] overlook rising stars working in business related functions," said Bloomberg.
Hey, Bloomberg. Can you, uh, hook a brother up with his own menswear line? (I promise no more frog jokes.)