Updated: Topless Photos of Kate Middleton Released
Sep 14, 2012 - by Emily Draznik
It looks like Prince Harry isn't the only royal with a naked photo scandal. The Duchess of Cambridge, Kate Middleton, is the latest to join the nude trend with topless photos of her hitting UK tabloids.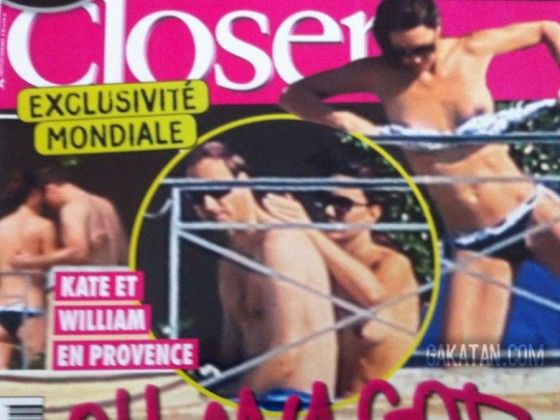 While Kate Middleton may not have had wild romp in Vegas like her brother-in-law Prince Harry, topless photos of Kate have been snapped while she was on vacation with her husband Prince William.
Reportedly taken in Luberon, France, the nude photos are supposed to be "very sensual." Pictured with her husband Prince William, the shots are of the couple in a private moment while on vacay. The Royal Family has just gotten over Harry's drunken romp in Vegas and now the paparazzi have caught Kate in a secluded moment where she thought she was safe from the prying eyes of the media.
The Royal Family is supposedly suing French magazine Closer for snapping these shots without the Duchess' knowledge.  Granted, laying out in a private back yard on a remote island is nothing compared to running around naked, drunk, and partying in Vegas, this still tarnishes the reputations of the young generation of royals.