In todays edition of Red Carpet Report Card, Carly Rae Jepsen will be graded on her Juicy Couture look worn to celebrate the 2012 Arthur Ashe Kids Day in New York City. See how she looked after the jump.
Carly will be rated on the below categories, five being the highest and 1 being the lowest.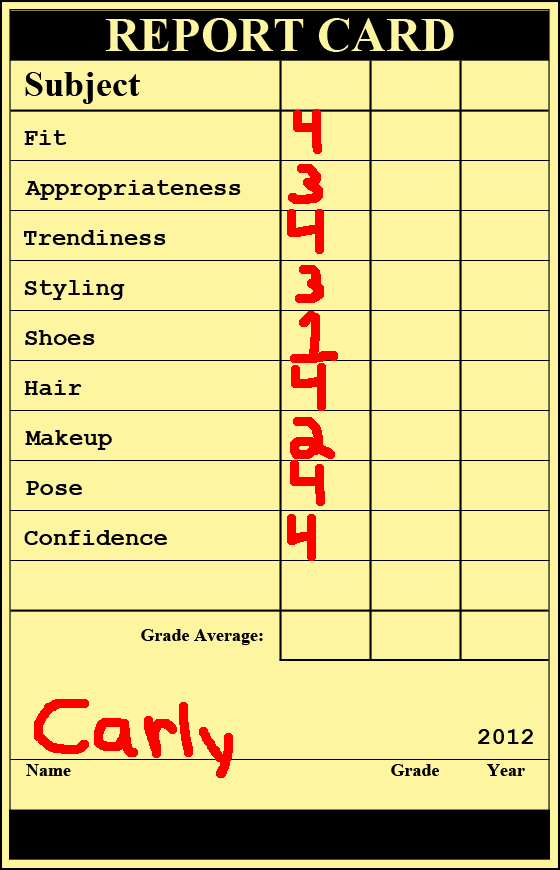 What grade did Carly receive? Check out page two to find out.
Don't be fooled by her childish song - Carly Rae Jepsen is 26 years old, making it UNACCEPTABLE for her to wear SNEAKERS on the red carpet. Automatic F in that category. The makeup is also too heavy for her age; I would expect a blacked-out eye like this from a 17-year-old Avril Lavigne, but this is 2012 - a little more natural please. The outfit is super cute, but she needs to take a tip from Cher Horowitz and bring the fashion element up, like, 10 notches. I now she's a clueless newbie, but it's time to start thinking about how she presents herself if she wants to stay in the biz.