In this edition of Red Carpet Report Card, Im grading Jennifer Hudson on her Versace Fall 2012 look worn to perform in Toronto for "We Day." See how she looked after the jump.
Jennifer will be rated on the below categories, five being the highest and 1 being the lowest.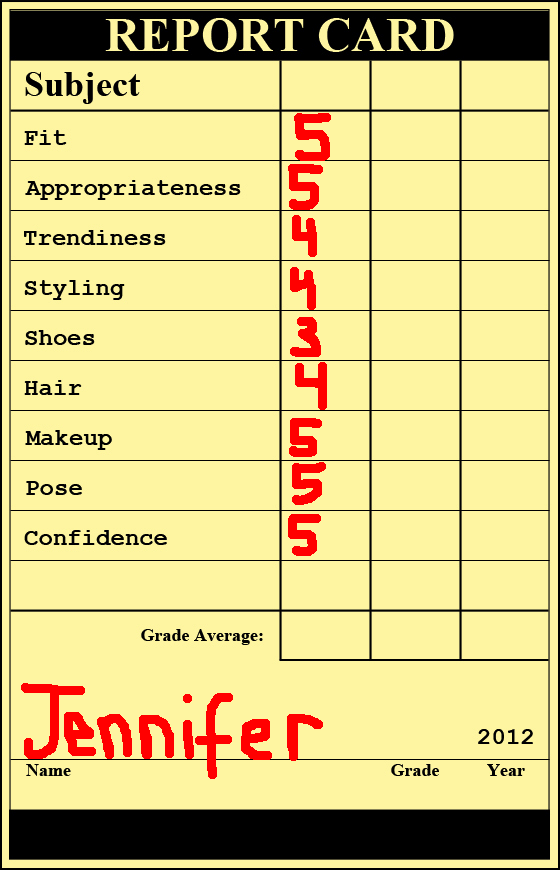 What grade did Jennifer receive? Check out page two to find out.
Jennifer knows how to dress for her figure, and that's what I love most about her. She always chooses pieces to show off her curves that aren't over-the-top or overtly sexy. But I would love to see her in some bolder accessories. I think by blinging things out a bit, she's taking a risk that isn't, well, too risky. You have to love her performance stance, working the crowd and dropping it down. Girl is working and we can all take a note.