In this edition of Red Carpet Report Card, Jennifer Lopez will be graded on her Bec & Bridge SS 12/13 look worn to her world tour pre-party at Wet Republic at the MGM Grand in Las Vegas. See how she looked after the jump.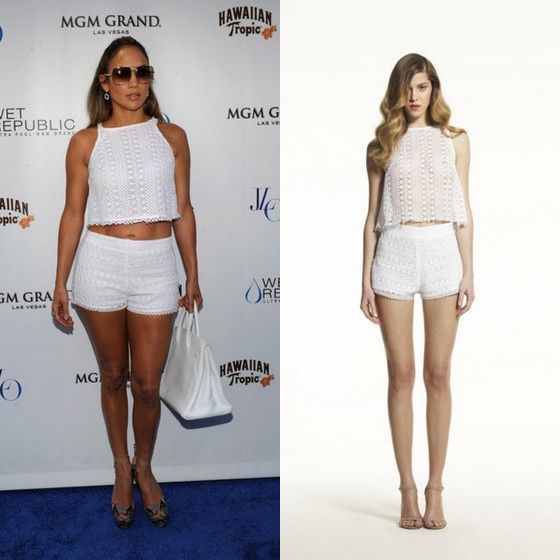 Jennifer will be rated on the below categories, five being the highest and 1 being the lowest.
What grade did Jennifer receive? Check out page two to find out.
We all know Lopez has a banging face and body, not just for her age, but for anyone. But there are two things I will never support on the red carpet - a visible belly button and someone trying to look 20 years his or her junior. I know Jennifer is getting ready to go on tour, but did she really pack every decent outfit already? Add the white bag and snakeskin shoes and she looks like just another Sunset Strip streetwalker. Step it up girl, I know you can do better.