In this edition of Red Carpet Report Card, Im grading Jennifer Lopez on her Chanel look worn to the Chanel Spring 2013 show during Paris Fashion Week. See how she looked after the jump.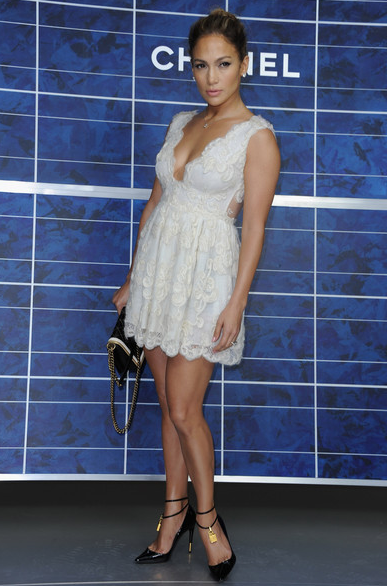 Jennifer will be rated on the below categories, five being the highest and 1 being the lowest.
What grade did Jennifer receive? Check out page two to find out.
Jennifer, Jennifer, Jennifer - no matter how badly I want to give you a worse grade for this look, you're just rocking it too hard to hate. I think this dress is waaaaay  too young for her, but really it's the only aspect to the outfit that isn't working. The shoes and bag are great, her hair and makeup is fresh and flawless and she is giving major face and body to the camera. I wanted to puke when I first saw this, but it's slightly grown on me during the past 30 minutes. What do you all think - yay or nay on the baby-doll dresses for Lopez?
If you think Jennifer is dressing a little too young for her age, we agree. Check out her crop top disaster back in August, and let us know which look you think is more inappropriate.