In this edition of Red Carpet Report Card, Im grading Kate Moss on her Saint Laurent  look worn to the Saint Laurent Spring 2013 show during Paris Fashion Week. See how she looked after the jump.
Kate will be rated on the below categories, five being the highest and 1 being the lowest.
What grade did Kate receive? Check out page two to find out.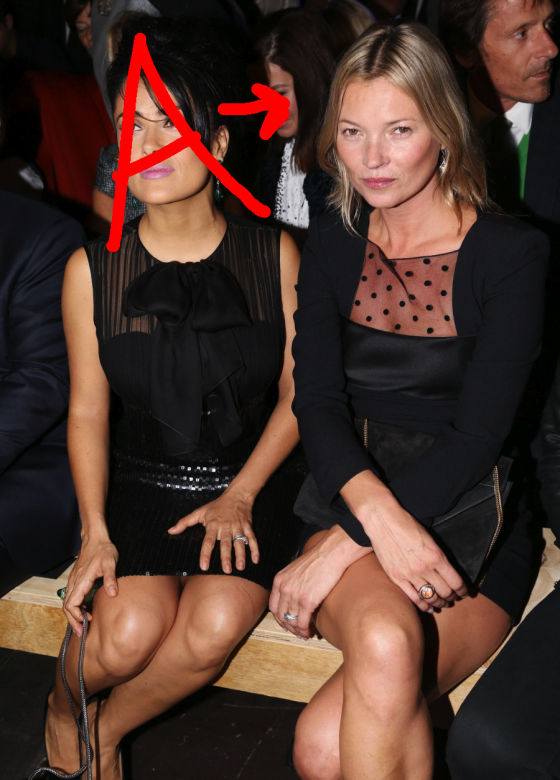 Really, is it possible for Kate Moss to get anything less than an A? Sure, but she looks great, even while snorting cocaine on the covers of UK tabloids, so not really. Anyway, love this Saint Laurent look on her and how she completely turns it rockstar status with the boots and pretty much no attention to hair or makeup. You look hot too Salma, I'd give you an A as well.