In this edition of Red Carpet Report Card, Im grading Marion Cotillard on her McQ Alexander McQueen Fall 2012 look worn for her guest appearance on The Tonight Show with Jay Leno. See how she looked after the jump.
Marion will be rated on the below categories, five being the highest and 1 being the lowest.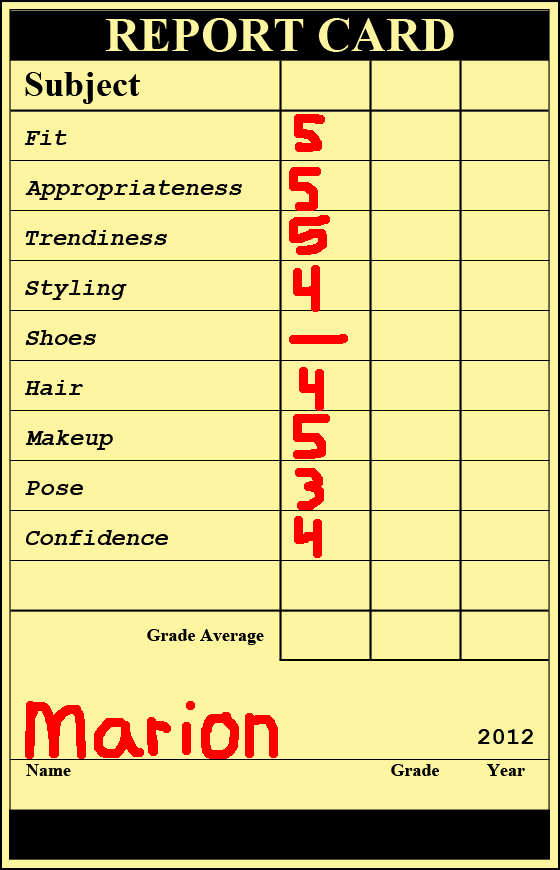 What grade did Marion receive? Check out page two to find out.
I absolutely love a plaid dress, and this McQ number on Marion is stunning. She looks sophisticated and chic, a vision to spice-up Leno's boring show. The minimal makeup is lovely, and I'm so glad she wore the super fab belt originally shown with the dress. She doesn't look so enthused to be there, I probably wouldn't be either, but she is an actress after all. At least pretend to to excited!