Welcome back to the Red Carpet Report Card! This classic FashionIndie feature was on a little summer vacation while getting a makeover. In this edition, Zoe Saldana will be graded on her Balmain Resort 2012 look worn to a Colombiana screening at Regal South Beach in Miami. See how she looked after the jump.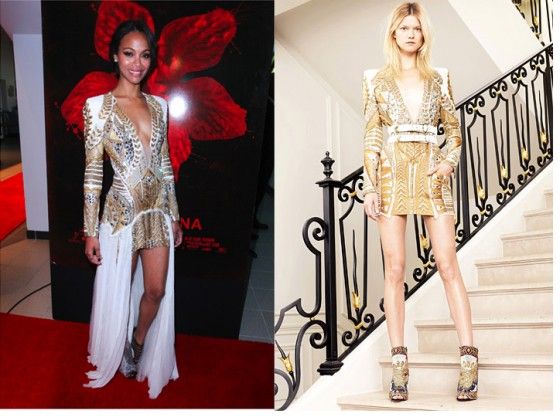 Zoe will be rated on the below categories, five being the highest and 1 being the lowest.
What grade did Zoe receive? Check out page two to find out.
Well done Zoe, except this could have been an easy A. As if this embellished Balmain dress isn't a party enough, you had to attach that ugly, unnecessary mullet train. Otherwise, you look stunning. Could this girl get any more confident on the carpet?