Red Carpet Report Card: Sarah Jessica Parker in Calvin Klein
Oct 16, 2012 - by Amanda Gabriele
In this edition of Red Carpet Report Card, Im grading Sarah Jessica Parker on her Calvin Klein Spring 2013 look worn to Elle s 19th Annual Women In Hollywood Celebration. See how she looked after the jump.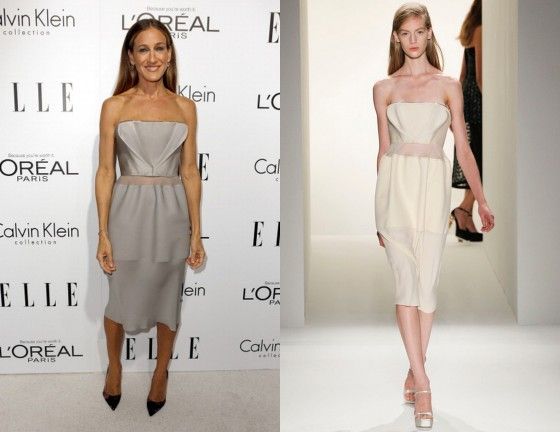 SJP will be rated on the below categories, five being the highest and 1 being the lowest.
What grade did SJP receive? Check out page two to find out.
I LOVE SJP, probably more than more normal people love SJP. But lately, she's been looking a little more, uhhh, haggard than usual. This look is better than some of the pieces I've seen her in recently, but I wish she was more into it. Like, strike a pose girl, your body is still everything. The hair is fab, makeup is drab. She has such bright, beautiful eyes, I don't know why she insists on heavily lining them in black. Ehhh not the best, not the worst, better than most. Whatever.