The First St. Laurent Store to be Located in China
Sep 20, 2012 - by Emily Draznik
New creative director of St. Laurent, Hedi Slimane is making quite a few changes to the iconic brand YSL. First he took off the "Yves" and now his first concept store is slated to open in Shanghai, China.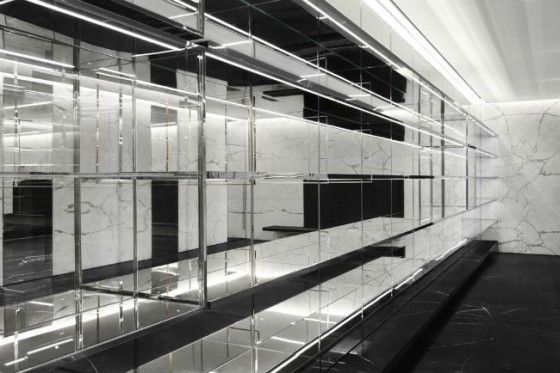 China is about to win the retail jackpot. Hedi Slimane's YSL re-imaginiation St Laurent Paris is opening their first store in Shanghai.
The Asian continent takes up 20% of the luxury market, so it makes for a natural choice to house the first St. Laurent Paris boutique. The store is going to top out at 3,200 square feet and located directly in the Reel Department Store on Nanjing Road West.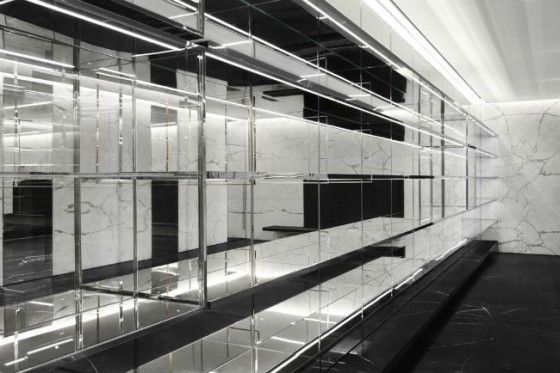 Featuring black and white marble, raw concrete and Thirties-esque display furniture with gold, silver, mirror and glass, the boutique sounds as if it's going to look like a Art Deco dream. The second store is slated to open in Berlin this November and in January they're going to open a flagship in Paris.
With Shanghai as just the kicking off point, one day we will forget that St. Laurent Paris even had a "Vyes" in front of it and we might art well start getting used to that now because Shanghai is only the beginning. Who knows what else the new creative director could have up his sleeve, all we know is that Pierre Bergé said the boy can do no wrong.