Sinners & Saynt
(we can be friends but not this type)
As if tuning into this blog wasn't enough for all our lovely and fashion enriched friends, you can now be our friends on Facebook. We all know it's not official until it's on Facebook so feed your Facebook addiction and get over there and start clicking. We have a Facebook group called Fashion Inide that you can join as well as a Facebook Page that you can become a "Fan" of. The link for the page is in the group so get there and be our friends or we will be forced to ake fun of you more than Agyness Deyn.
VOTE OR DIE

21
hate-/love+
| Link to | Got Indie?


Oh god, please no suits.
So in the past Sinners & Saynt has been a great means for me to just vent out about the behind the scenes of Fashion Indie Media, as we grew from a small event development site to a full fledged media company with deadlines, responsibilities and investors.  Strangely, through this whole process I guess it was not as apparent as it should be that Fashion Indie Media is a real company. Obviously I realized we made money and were noticed by other companies but recent development of a investor board and editorial standards are starting to make me get the corporate itch. 
Now, we're moving into bigger offices to handle all the new hires, writers and interns who will be starting in June.  That's right folks. We are getting official.
There's a lot you can expect, but the most important thing to watch for is less of me, Daniel Saynt. I will still write daily, but as we move towards increasing our daily posting to 40 - 60 stories a day, my presence will be less apparent. But don't worry indies, I still love you. Realize I'm just working more in the background to get Fashion Indie Media to hit the milestones we've set in our plan. It's all very scary to me, as if I'm losing a part of myself by not being the full time voice on the site, but alas with growth we change.
I guess it's all a part of being a real company.  Promise we won't go too corporate, too fast.
In order to prevent the corporate strain here are some rules we are setting for Fashion Indie Media staff.  It's all part of our "corporate" culture.
Pets are so allowed, just as long as they get along with Calvin and Foxy, a pomeranian and shiba inu which are the official office mascots.
At any time during the work day you are allowed a 30 minute siesta on the Fashion Indie day bed.
The fridge will be regularly stocked with anything you want. Seriously, just let us know and we'll be sure to pick it up.
Dancing is encouraged.
You will be filmed so dress like you've got some sense.
There's a company shared idea board. If you don't contribute we will think you're dumb.
Everyday is show and tell. Be sure to have something new and fresh to tell us about. It can be a new band, scene or fashion label. Whatever it is just make sure it's new.
There will be a goodie bag and freebies closet. Take what you want, contribute when you can.
Cursing and talking shit about people not in the office is perfectly allowed. Be sure to add it to the site when appropriate.
Peace in the Lower East,
Daniel Saynt
VOTE OR DIE

0
hate-/love+
| Link to | Got Indie?


So, maybe I'm a bit behind, but there is an all "black" issue of Italian Vogue that is set to hit the stands pronto. Chanel Iman, Iman, Veronica Webb, and Jourdan Dunn are set to be the models of choice for the issue that will surely detarnish Vogue's current position as least Afrocentric of all style tomes.
The Vogue name has endured it's fair share of scrutiny for recent exploitations, most recently Lebron James/King Kong cover, and I'm guessing this is some way to make good to the black community.  Of course, there are some questions I must ask about the intentions of this issue and whether or not an all black issue of Vogue is not just another way to sell more magazines by taking advantage of an entire color of people.
Is an all black Vogue really necessary?
While African American's, Africans and just about every other race of person who isn't "fair" skinned have not enjoyed much attention in the pages of high fashion glossies, it seems that a black issue of Italian Vogue is just a bandaid over the  blood wrenching decapitation that are the countless years of segregation, racism and the overall lack of diversity that has permeated the fashion world.  While changes need to be made to incorporate race into fashion, I feel that a Black Vogue will only be a minor fix, as if some high level executive decided to throw tan folk a bone by giving them the chance to be on every page of the famously pale tome.
While it is appreciated, in the long spectrum of what will bring on positive change, this will only be a baby step on securing more spots for blacks in fashion magazines like Vogue.
Why not American Vogue?
Anna Wintour is quick to play superhero at the MET, but when it comes to being a champion for all people it seems like her super vision is set to white.  Anna's main fault as an editor has been her inability to diversify. The cover of Vogue, which once was graced with models, is now filled with the images of top light skinned celebrities (though rare talents like Jennifer Hudson have once graced the cover).  The pages are filled with top models who vary from shades of eggshell to tan eggshell, but rarely do we see spreads devoted solely to black talent.
So why didn't Anna take this opportunity to showcase black models in a special edition of American Vogue?  The reason is really unknown, but I'm sure the idea didn't sit well with Wintour or controlling company Conde Nast.  I feel in a magazine marketplace like America, where African Americans have formed their own niche with magazines like Essence, Jet, and Vibe it has become increasingly difficult for companies like Conde Nast to infiltrate and attract an audience of African American readers.  No increase in readership, no desire to diversify.  In business terms it makes sense, but is it good enough reason to ignore an entire race, especially when considering the power magazines like Vogue have in the fashion world?
Do we need to instill Affirmative Action Initiatives in fashion? 
Answer after the jump…
VOTE OR DIE

0
hate-/love+
| Link to | Got Indie?


The MET Costume bash is tonight. And I could give a flying rats ass.
Yes, I'm bitter cause I'm feeling like a total Zoe (spread it like wildfire indies: Zoe - to be excluded as in Rachel Zoe's dis-invite to the MET ball by matron Anna Wintour).  Like a true fashion lover, I am excited by the lure of events that are only for the fashion elite and if my invite had showed up weeks ago (or through some magical courier service tonight from the desk of Anna Wintour with a personal note saying "Can't Wait to See You Tonight, Saynt. P.S. Here's a thousand bucks to make yourself pretty") then without a doubt, the tone of this Sinners & Saynt tonight would be very different (I'm thinking it would be a more "Haha, bitches guess who's going without you losers"-ish, but I'm only guessing). But alas, no invite came and I'm stuck watching the festivities from the sidelines, which got me thinking. Why in the fuck should any self respecting individual care about a party they aren't invited to?
Suddenly, I had a bunch of flashbacks from my days in elementary school. I remembered Rooney Dutchman, the middle school cool kid who through some miracle of modern hormonal imbalancing had a six pack in fifth grade. Rooney used to throw the coolest parties and I was never invited. For three years Rooney was the man. He'd throw big huge bashes at the end of the school year and it seemed everyone was there, except me. Year after year, I was excluded until one year when Rooney was throwing his biggest bash yet, an end of middle school party, I got invited. We were headed for High School and Rooney wanted to end the time in Monroe-Woodbury Junior High right.
I  was more excited than I had ever been. I forced my parents to drive me to Abercrombie & Fitch to pick up a new outfit (hell, it was Upstate NY cut me a break). I got a haircut, picked up new shoes, and got to the party right on time. Hour One. About 20 people arrived and began drinking from pitchers of Koolaid and checking out Rooney's Star Wars collection. Hour Two. Rooney finally decides to put on music but has no good CDs. Times were dark before the iPod. Hour Three. MTV goes on.  A Real World Marathon. For the first time I contemplate suicide. Hour Four. Some chick high on Grape Ice Pops decides that we should all play Truth or Dare. Finally the festivities begin. Hour Five. Realizing we are surrounded by the biggest group of prudes in the world, we end our game of Truth or Dare. It is revealed that no one has a crush on me and that "give me a BJ" is not an appropriate dare request. Hour Six. Parents arrive to pick me up, but not before hearing a mouthful from Rooney's mom about my "daring" request.
All in all, the party I was so excited to attend sucked.  So basically, everyone and their still in the closet brother are all excited about the Costume Ball, which is probably just a modern day version of a Rooney Dutchman party. A whole bunch of hype, but a total bore to all in attendance.
VOTE OR DIE

0
hate-/love+
| Link to | Got Indie?


These are the most popular posts of the past month. According to this list you like it when we talk shit about "Middle America", hate advertising, and really can't wait for the Commes Des Garcons H&M collection.  Nice job indies, I think we can be friends.
VOTE OR DIE

0
hate-/love+
| Link to | Got Indie?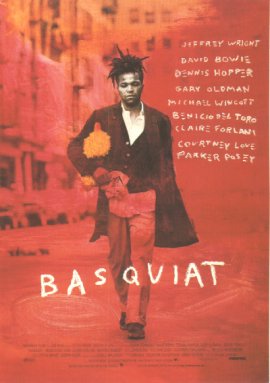 Many of you may or may not know this, but we here at Fashion Indie are active activists (as opposed to people who say they care about shit and then sit on their lazy fat asses while people in the world die of starvation, genocide, or other forms of oppression. Not judging or anything, to each his own).  We've been a little bit behind on posts today because of our work with All for Africa, a charity that plans to launch a massive initiative on the continent that will provide aid to nearly 700 on the ground organizations.  In September, the organization will host a boxing event that will feature star boxers and live performances by various music talents (John Legend and Mos Def are the most likely candidates) at Hammerstein Ballroom.  Today we hit the Ballroom and scoped out the space for our massive event.
It's been an amazing adventure so far since one of my favorite actors, Jeffery Wright is on board for the event. Aside from his recent performance in The Invasion and Casino Royale, Jeffy boy was in Basquait, one of my all time favorite films!!!  It's weird being around him on such a one-on-one level, cause all I want to talk about is the films he's been in and the folks he's worked with. I mean in Basquait alone he worked with David Bowie, Gary Oldman, Parker Posey and indie goddess Courtney Love!!! (okay goddess might be a stretch, but I love her).   So yeah, I'm a bit of a fan.
Which brings me to the point I'm trying to make.  Jeffery Wright will be General Colin Powell in the new Oliver Stone movie based on George W. Bush!!!  I can't even deal with the cool in that, since Colin Powell is the shit for quitting on Dubya and this movie will become an instant classic of our generation!!!
Congrats mucho Jeffery. Someone give this man a fucking Oscar already!!!
Alright enough for the non-fashion talk, back to work.
VOTE OR DIE

0
hate-/love+
| Link to | Got Indie?


So Fashion Indie has spent the past month on the investment trail. We just finished a massive business plan which sets us on the course to build an ad network for indie publishers. We just moved in with our lawyers, who have been kind enough to provide us space in their 10th floor office on 57th and Lex. And we've been meeting with a couple of financial advisors who have been helping us with valuation of our company (which seems to be worth a lot more than I originally thought, score). Now comes the fun part. Pitching.
You see we know what we have here.  Our events have brought in thousands, our network of designers is larger than Gen Arts, and we have been increasing in site traffic by 25% EVERY MONTH SINCE JANUARY 2007!!!  We have become a voice for independent fashion and our talents have been noticed by companies like H&M, maurices, Pervonia, Gucci, and American Express.  Time Out New York just listed us as one of the Top Five blogs in New York City and we our last fashion week event was chronicled by MTV True Life.  Plus, next month I make my person debut on Lawrence of America, a show on The Travel Chanel.  Basically, Fashion Indie Media has hit the tipping point and now it's time to find someone to put a little bit of money in, so that we can take this homegrown company on the road.  But the question is, who?
That's where Steve Aoki comes in.  Ya see, Steve is kind-of my hero.  He's uberly cool, he's a self made "Kid Millionaire", and he's known in the indie field as a king of sorts.  Steve would not only bring the finance we would need to grow, but working with him would help FashionIndie.com and our 20 other partner sites reach out to a dedicated audience.  So I've spent the past two weeks trying to get in with Steve Aoki. The Cobra Snake has become our new favorite source for photos, Aoki events are getting pushed out to our network, and I just got accepted into the Dim Mak Facebook family.  All and all, it's been getting me a few steps closer to the Mak daddy himself, Steve Aoki.
So indies, here's where you can help.  If you or anyone you know, is friends, acquaintances, and/or are Steve Aoki, contact me at saynt@fashionindie.com.  Yes, I plan to ask Steve for money, but it's for a really good reason and we're looking to unload some stock in his hands.  Shouldn't be that hard to get him in, once he sees that most of our readers have bought his last CD, attend his concerts, and wear Dim Mak on the daily, right.
PS. If any of you out there are looking to invest in a company that speaks to a young, hip urban market let us know. We can take your money as well.
VOTE OR DIE

0
hate-/love+
| Link to | Got Indie?