In the latest issue of Radar magazine, on stands now, the cover screams the headline 'FASHION INSURGENCY'. Inside they list whom they perceive as the real movers in fashion today. The inside image of Lauren Conrad arm-wrestling Anna Wintour and the accompanying headline denotes a shift in fashion. The list is besieged with more celebrities than traditional fashion industry types like editors or designers. At number six, ahead of Anna Wintour, on this list is a name that may not be familiar to you, but one who's work you've seen time and time again. Sasha Charnin Morrison is the fashion director of celeb-culture bible Us Weekly. I had the pleasure of speaking to Ms. Morrison yesterday and we talked about the power of celebrity when it comes to fashion. Or was it the power of fashion when it comes to celebrity?
Sasha Charnin Morrison's own journey is a perfect metaphor for the place fashion is at right now. She has spent most of her career working for such fashion intuitions like Seventeen and Harper's Bazaar, and most recently a six-year tenure at Allure. It was several years ago that Ms. Morrison decided to jump ship and move to Us Weekly, serving as their fashion director. Morrison said of her decision "I wanted to channel my energy into something I hadn't done [before], something more modern."
Celebrity Tragedies + Fashion Must Haves = Us Weekly (we're hooked)
The immediacy of the magazine also appealed to her. Unlike most fashion magazines, which appear every month, Us Weekly (as the title denotes) comes out every week. This leaves little time for Sasha to "obsesses over every detail," a challenge she welcomes. She has worked with Us Weekly's editor-in-chief Janice Min to enhance the fashion features, such as the Red Carpet section and fan favorite 'Who Wore it Better?' Together they have worked on two issues devoted entirely to celebrity style and fashion. When I asked Morrison the appeal of Us Weekly, she exclaimed "It's fun! It's entertainment! People love to discuss [celebrity and fashion]!"
Read the full interview after the jump…
Why do we take style cues from the 40+ club?
Cause Patty Fields is a genius, that's why
She states that the common ground between fashion and celebrity is nothing new, but the media has speed up their interaction. Shows like Sex and the City have lead to a brand awareness not seen before. In it's six-year run, it made designers like Oscar de la Renta and Manolo Blahnik celebrities among fashion neophytes. The internet is another important component to this equation. The internet has allowed fashionistas and fashion neophytes alike to be privy to every detail about designers and fashion. Morrison explains that fashion is becoming available to the masses, 'they see an outfit in [Us Weekly] and can go out to Intermix and have that exact outfit the same day." Ms. Morrison raises a good point. The immediacy of a magazine like Us Weekly is influencing fashion consumer behavior.
The covers of Us Weekly teeter between the saga of Brangelina and Britney's various public displays of craziness, but behind these covers lies the features that will move fashion. Us Weekly provides an approachable way into fashion that a magazine like Vogue lacks. Celebrities have become the medium between the everyday fashion consumer and the almighty fashion designers. In the last decade we have seen more people taking fashion cues from celebrities then from the designers themselves. And Us Weekly reaches more people then any fashion magazine. Vogue boasts the highest circulation of any other fashion magazine, one million readers a month. However this number is trumped by Us Weekly's circulation of 12 million readers every week. Morrison revealed to me that the most satisfying part of her job is knowing that the products they feature in Us Weekly sell out in stores.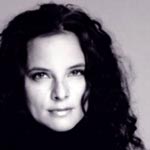 Whether it's a pair of J. Brand jeans or Chanel sunglasses, if Sasha Charnin Morrison features it in Us Weekly it will become the next 'it' item, so you better watch your back Wintour.