Chrissy Teigen Rocks the Punky Asymmetrical Beach Wave
Jul 24, 2013 - by Nick Arrojo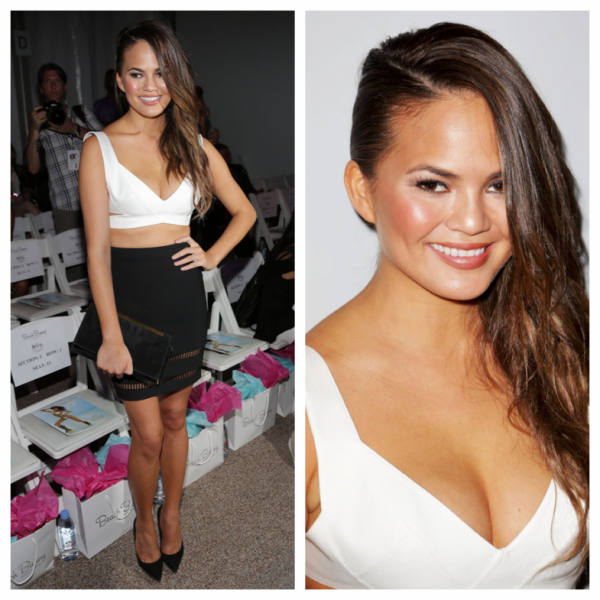 Chrissy Teigen sizzled at this past weekend's Beach Bunny Show at Mercedes-Benz Swim Fashion Week. An on trend white crop top and tight skirt with crochet details showed off her great figure, and the bombshell look was made complete by Chrissy's amazing punk inspired side-swept beach waves. Asymmetry is a great way to frame the face; Chrissy's 'do shows off her bone structure within a romantic and modern, trendsetting style. To learn how to emulate this stellar look, click through to style notes. – Michelle Rotbart
Step: Cocktail styling creme with curl enhancer and scrunch into hair, working the products from roots to ends. Rough dry with hands, tossing hair around to encourage texture. Stop when three-quarters dry.
Step: Create a deep side part. On the short side of the part, use a round paddle brush or even your fingers to smooth and sleek hair through to the back. Secure with pins.
Step: Use hands to create tight little twists down the long side and blowdry these twists up and down with the nozzle of the dryer always pointing down. The will create a naturally wavy texture. If you don't get as much wave as you want, use a curling iron or wand for a more defined look.
Step: Tousle your waves artistically with hands. Spray with primp working spray for hold, texture, and grip.