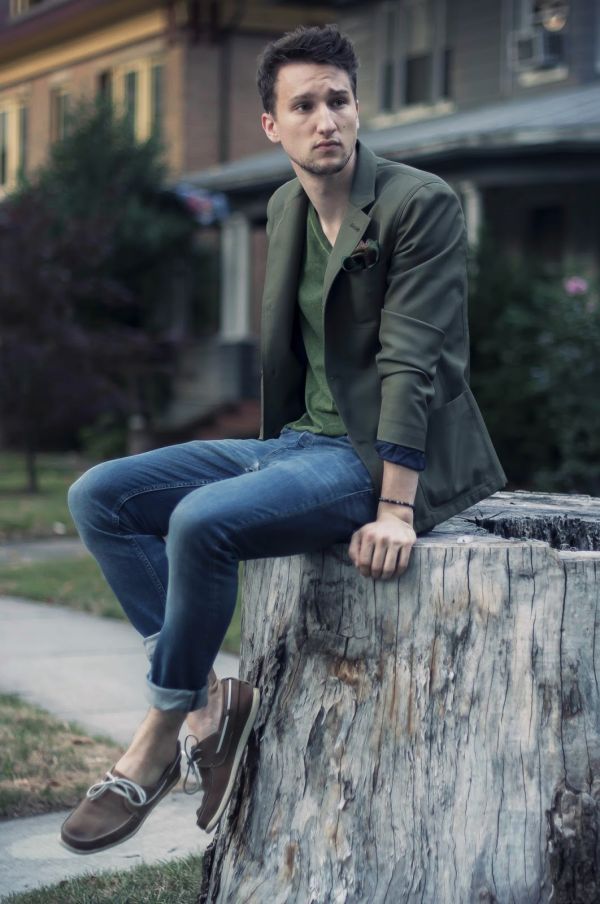 Photography by Moti Ankari of The Metro Man
I'm Wearing:
Blazer (Marc by Marc Jacobs)
Shirt (c/o Buffalo Jeans)
Pocketsquare (H&M)
Jeans (Allsaints)
Shoes (n.d.c.)
Br acelet (c/o Tevin Vincent)
Okay. This is gonna sound hella weird, but as Moti and I walked through my neighborhood, I saw this log, and thought it looked so cool, that I wanted to shoot there. So this outfit is inspired by wood. Hence, woodkid, ha. So I went for an all green top, combining different saturations and textures, with a V-neck shirt under a blazer with a pocket square. Then I thought a blue jeans would work well and brown shoes, that would go well with the log. Very natural, ha.