Piaget's La Vie en Rose
Jun 19, 2013 - by INDIE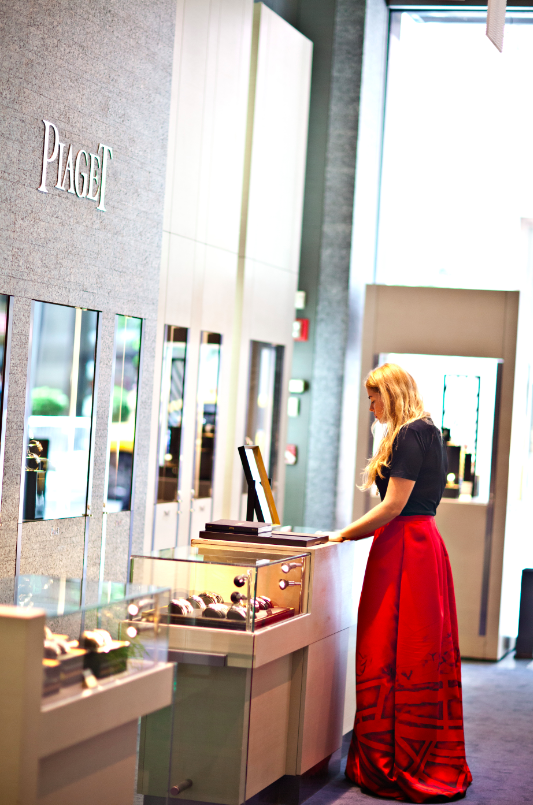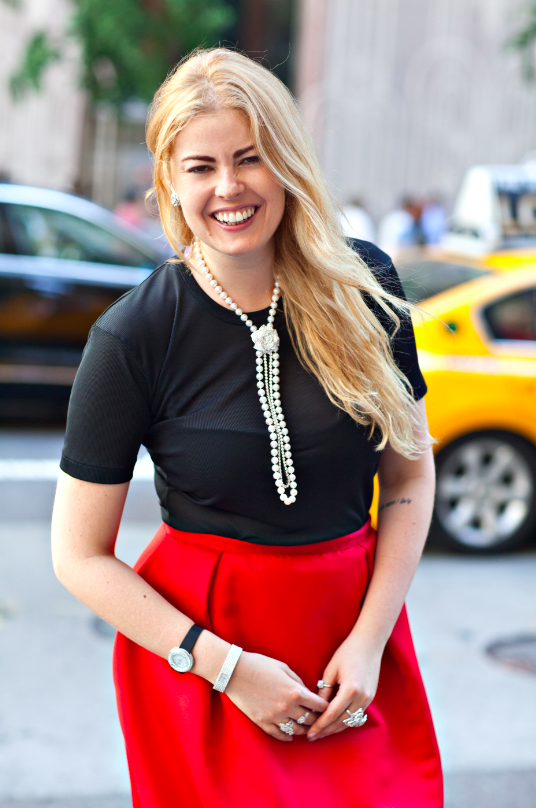 I'm so thrilled to announce my partnership with Piaget for their La Vie en Rose campaign. I've loved Piaget for quite some time, since my days rising to corporate ladder at Richemont actually, the brand perfectly conveys beauty, femininity, and of course, la vida luxury. Plus, what girl doesn't love the blingy bling.
Last week, I headed to Piaget's flagship store on the corner of 57th street and 5th Avenue to check out the Rose collection. Of course, I had to try a few pieces on, and even convinced the store manager to let me 'borrow' a few items to shoot on the street. She kindly outfitted me with over $1,000,000 (that is one million for those of you who don't comprehend zeros) in diamonds, pearls and jewels. The necklace alone was $320,000, the price of a small house back where I'm from, yet somehow I'd rather own the diamond and pearl necklace over a humble abode, besides, who wants to live in Cleveland...
So many passerbys stared, some stopped and snapped photos, and one dude even made the comment "Is she a model?". To which I replied "Yes, Kate Moss, nice to meet you.". For a second, I swear he thought I was being serious.
Sadly, I didn't get to take any rich girl candy home with me, although I really contemplated jumping in a cab and running away to some semi-desserted island where I could sell the jewels on the black market and live happily for quite some time as a fugitive selling coconuts on the beaches of Tortola. But on second thought, missing New York Fashion Week is not really an option for me.
So instead, I was kind enough to give the pieces back, for which they rewarded me by inviting me to Geneva to tour their factory. I'm headed there straight after London, which in hindsight may not be such a bad trade off.
Follow me on Insta for all the behind the scenes photos.

PLUS... you now have the chance to win one of four Piaget Rose bracelets.
Follow the Directions below. Good luck!!!
Wearing a custom Kim Mesches skirt with vintage Helmut Lang top.