9 Beauty Essentials for the Fashion Week Bound featuring @ClarinsNews and @KosmeaAustralia
Aug 20, 2013 - by Winston & Willow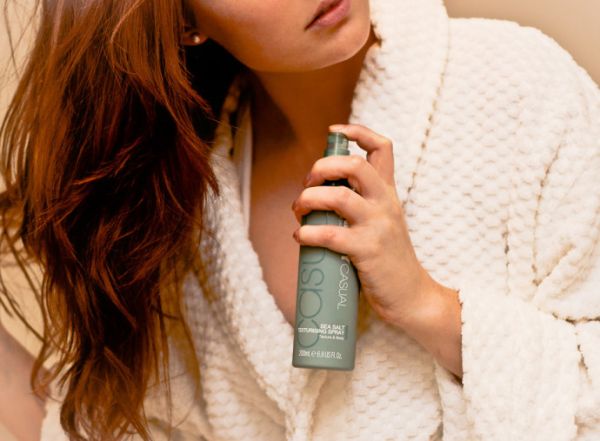 Packing has begun for Sydney Fashion Festival, and not only do I have to think of what outfits to pack, but also what beauty products I will need. I thought I would share with you some of my all time favourite beauty products that I cannot live without.
1 & 2. L e Tan Instant Foaming Mousse & Flawless Legs: I have been a fan of Len Tan (that could almost be a song) for years, and their tanning products make anyone look amazing (see the results in this outfit post here). Tip for self tanning: always use a tanning mitt to apply your tan!
3. Kosmea Rose Hip Oil: I was sent this product a few months ago and instantly fell in love with it. Apply it underneath your daily moisturiser and your skin will feel so soft… I promise! Plus it can also reduce fine lines, sun damage and uneven skin tone… I think every girl has time for that.
4 & 5. Toni & Guy Sea Salt Spray & Leave in Moisturiser: I've always loved Toni & Guy products and these two are no exception. This sea salt spray leaves my hair looking amazing if it's one of those days that I don't feel like styling my hair, and the leave in conditioner makes my hair soft and shiny.
6. Cedel Dry Shampoo: I discovered dry shampoo a few years back and cannot live without it. Definitely an essential for travelling.
7. Ampivita Cleansing Gel: One of the best cleansers I've tried which doesn't dry out my skin which also smells amazing.
8. Toni & Guy Nourish & Cleanse: The best shampoo and conditioner… in the perfect travel size.
9. Clarins Intense Bronze Self Tanning Tint: I would honestly recommend this product to any woman, and even any man who is after a healthy glow. It leaves my face such a natural colour and doesn't clog your pores in the slightest. I wear this probably 350 days out of the year… It's honestly the best.