Home » Hair & Beauty (W)
Top Ten Hair Colouring Tips
With the warmer weather just around the corner it's time to spring clean your hair along with your house and wardrobe! What better way to do that than by adding some colour! Colouring your hair is the physical equivalent of painting the walls; it simply transforms the whole character of your face…that's why it's so important to get it right!
Dying your hair is a scary prospect – what if it looks awful, turns orange, or goes patchy? There's no need to panic, hair colouring can be made easy both in the salon and at home. The colour you choose needs to fit in with your lifestyle, as well as suit your colouring, there's no point in a brunette going blonde if you don't have the time to keep getting your roots done!
Follow my top ten hair colour tips, and avoid nasty mistakes!
1. If you're planning on going from blonde to dark then firstly, leave it to the professionals! If you want a minimal change then its not so risky but if you are thinking of a drastic change don't try to do this at home. Hair colourists have a skilled eye and will know instantly what will and won't suit.
However, 'bitter' colours flatter almost everyone…think chocolate, cappuccino, biscuit and caramel and get the celebrity look by using a selection of shades throughout the hair. If you're worried about it, the best solution is to go for chunky zones of chocolate and lighter browns – then by adding this into your blonde you can see it next to your face and decide whether you'd like it all over or not. Finally though, the general rule is to keep the darker colour a natural tone.
All too often when going dark, the result is too warm, which makes the colour look quite fake and by insisting on a semi permanent or direct tone in addition, you'll get mega shine and improved condition.
2. If you are going lighter, choose a shade that is a maximum of 2-3 shades lighter than your own. Check on the box what your result will be and if it is not possible on your hair colour PUT THE BOX BACK ON THE SHELF! You also need to begin by lifting the existing colour with a colour remover. Depending on how dark you are and how much colour is on to begin with will affect the length of this process. If you hair is naturally dark then you will simply lift with a lightener or high lift tint.
3. Highlights are always best when tackled by a professional. Always have several shades of highlights rather than just one. This will make the result look more natural and will give less of an obvious re-growth.
4. Semi-colours or toning mousses are great for reducing warm tones if you make a mistake and also for refreshing blonde tones.
5. As a general rule, pale and pinky toned skins look better with cooler tones – creamy blonde, caramel, and olive skins can take warmer shades – however if you aren't sure then go for neutral shades of coffee, chocolate and biscuit which suit virtually everyone.
6. Do read the instructions carefully before using a colour product always stick to the development times and always do a skin test 48-72 hours before you colour if you are going to apply colour to your scalp. We use Colour Start Skin Tests in the salon that are like a temporary tattoo. Ask your salon if they stock them!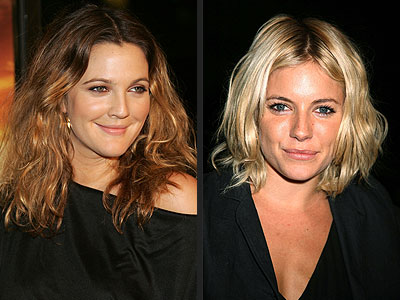 7. Do be careful when re-applying re-growth. Don't let the roots get too out of control or you are likely to get a 'banding' effect on the next application.
8. Do care for your coloured hair properly – choose shampoos and conditioner products that are specifically for coloured hair like Clynol iD Colour Care Range.
9. And if you colour your hair regularly then also treat it regularly with repairing treatments. You can get ones to use at home that will put moisture back into your hair and help repair split ends. Or you could give your hair a real treat and have salon treatment like NANOMAX Repair or Intensive .
10. It's always a safer bet to get a professional to colour your hair, but it can be done with success at home. Firstly it's always a good idea to get a helping hand, someone else helping you can reach the difficult areas underneath your hair and will reduce the risk of patching! Plus it's worth considering what length your hair is. If you have very long or thick hair, one box of dye will not cover all of your hair!
This article was written by Lisa Shepherd, the hair colour doctor of the UK. Content courtesy of Girlznight Magazine.